Recently we had the joy to share some of our journey with Labs Of Latvia. Full article (in Latvian) can be read on their website. For a brief summary of their article in English, read below.
Scouter (now VUUMLY) shows almost offers of almost all shared transport platforms available in Latvia on a map in one app and allows you to understand which of them is the most advantageous in a particular case.
"Initially, we find out from each service provider all the information about the currently available means of transport - price, location and type, and then we show them on one map. It is the same as what the user sees in separate apps, but here everything is together on one map," says Ylva Kravis, co-founder of Scouter.
The platform includes information on Bolt, CarGuru, CityBee, CityBike, Fiqsy, Jungo, OX Drive, Ride and Skok. To book a vehicle, you need to go to the app of the specific service provider. "Booking is not yet available on our app. We are currently working on this functionality," she said.
If there is no solution, you have to create it yourself
Ylva is an active user of transport sharing service providers. However, switching from one app to another is time-consuming. She wished someone would just developed a solution that would allow viewing the locations of all devices in one place. When Ylva complained about it to her colleague Eugene Zaremba in the summer of 2020, he asked: why don't you do it yourself? Thus, the first prototype was born.
This summer, seeing that no one else was still solving the problem, both decision was made to resume working on the project. They invited Jana Golubeva to join the team and started working on turning the initial prototype into a full-fledged product.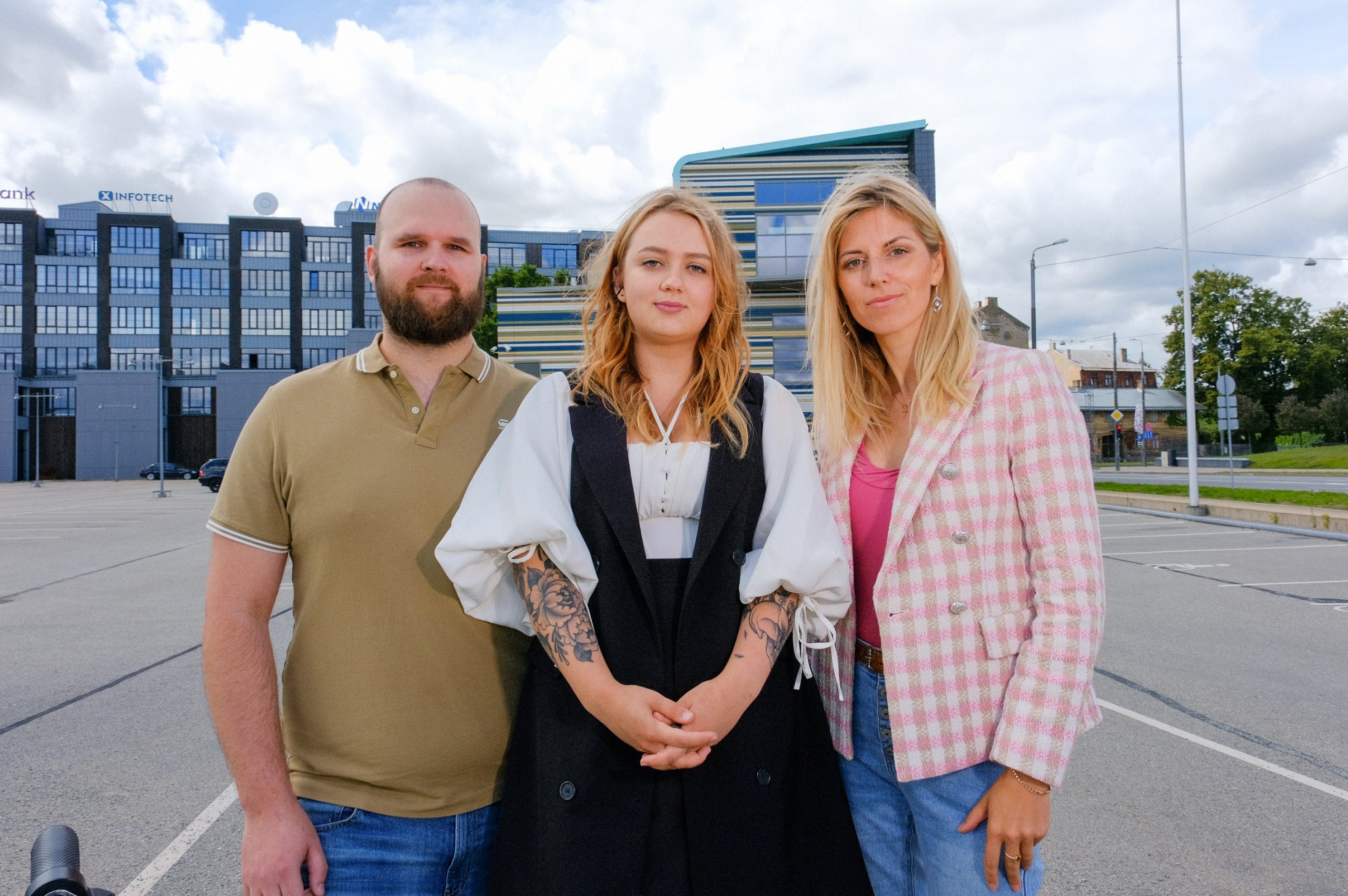 "The idea is not unique - we are well aware that nowadays there are similar solutions in the world. Even our own users claim to have the idea back in 2020. However, two years later with no solution we cannot blindly wait and hope someone else will do this. You have to dig and create the solution yourself," emphasizes Ylva.
Working on deeper integration
Currently, the project is in the development phase. The team is meeting with partners and working on improving the user experience. "There is a special focus on conversations with users of different segments, their wishes and needs. From user interviews, for example, we learn that users care most about battery level, not the price, which comes in second. The brand is only in fourth place," says Ylva. This survey information helps the team evaluate priorities when developing the mobile app.
She mentions that shared transportation is used the most from two in the day to six in the evening, and, during peak hours, as many as two thousand devices are used, which is about a third of the number of shared devices in Riga. On average, people travel 2.24 km on scooters.
Full article (in Latvian) can be read on Labs Of Latvia website.